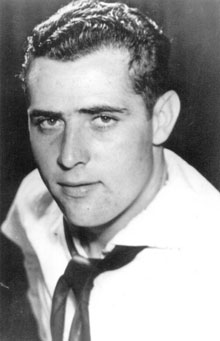 WILBUR LEE4 SIEBLER (C WILLIAM3, FRIEDRICH2, JOHANN WILHELM1) was born 12 Aug 1925 in Aurora, Nebraska, and died 25 Sep 1999 in Junction City, Kansas. He married (1) GLORIA Bef. 1941. He married (2) GAY ANNE.
Generation No. 2 (Starting from William)
Children of LEE SIEBLER and GLORIA are:
i. BOBBIE5 SIEBLER.
ii. CHARLETTE SIEBLER.
iii. BILL SIEBLER, b. 17 Apr.